Intra-day trading the Forex market is a tough business. The majority of intra-day traders lose money, and the reason for that is because of poor trading timing.

Most of the traders think that following a successful system is enough to make money in Forex, but that's far from truth: you must have a successful system and you must trade it at the right market timing!

The key-words here are volatility and momentum... If you have the momentum on your side you can successfully trade Forex in just two hours per day!
"Volatility" is often regarded as a negative word in the Forex lingo. Let's face it: most people fear volatility. They think volatility equals to unnecessary risk, even gambling!

But let me actually turn that around: there is nothing more dangerous for an intra-day trader than a flat market lacking any momentum whatsoever! And here is why: the longer a trade crawls around without taking off in your direction, the greater the chances that such trade will fizzle away mid-way through! You want to have a high momentum wave backing up your trade to push it forward towards your final target!

That's why timing your entries properly is crucial for short-term traders...
Volatility, momentum and market punch is a good thing for an intra-day trader. Let me repeat that because it's indeed important: momentum is a good thing!

And if momentum is what you are after, there is one particular time of the day you want to consider trading...
If you're anything like me, you like concise answers - that's what you're here for. Let me give you those answers without any further rambling:
What to trade: Slow-moving currency pairs are the bane of intra-day traders. We want market action, we want fast-accelerating currencies and above all we want currencies that deliver the punch! And if there's one volatile currency in the Forex world that's the Sterling Pound. Indeed, all of its crosses (GBP/USD, GBP/JPY, GBP/CHF, etc) can easily swing for over 200 pips any day of the week. That's why the London Forex Rush system trades only and exclusively the Sterling Pound currency pairs.
When to trade: It is a proven fact that most currencies, especially the Sterling Pound crosses, pour in their largest daily moves within the first two hours of the London market. That's when the Forex market scores its highest trading volume levels... and that's when you want to grab your piece of the cake!
The powerful London Forex Rush system captures with razor-sharp accuracy those explosive early morning moves!

But the best part of the deal is that there is no need to stare at the charts all day long. The London Forex Rush system only trades the first two hours of the London session... Two hours a day is all you need to intra-day trade this system successfully!
Well almost... except that you still have to place your own orders.
All the most important points have been made.
You just need to make the final decision to pull the trigger.
We all know that emotions are the enemy when it comes to trading, especially as we try to find our way through fear and greed: guesstimation, over-leverage, second-thinking, growing doubts and over-trading are the fastest road to blow your trading account!
We are humans, not robots, so there's not much we can do about it...
Or is there?

Fortunately, automated systems and custom indicators help us removing all those devastating emotions out of the equation - and that's exactly what I have done myself with the London Forex Rush custom indicator!
Every morning, right as the London market opens, my custom indicator signals for me all the possible trading opportunities in the market:
The direction of the trade (buy or sell)

The entry level

The stop loss & target levels

The amount of lots to enter the trade with under rock-solid money management principles

The current market trend
No more fear and greed in your trading because the indicator will call the entries and exits for you! That means you just need to follow the indicator signals and shrug off the trading stress.
The indicator also has a rock-solid money management formula built in which will keep you from risking too much of your account into any given trade. No more blowing your account!
Why guesstimate the market direction if this custom indicator tells you accurately whether you want to be searching for long or short trading opportunities? No More Guessing the next move!
Over-trading is one of the top problematic issue for new traders! The custom indicator will only call a trade when all the appropriate market conditions fall in line, so it picks only the very best trading opportunities for you!
There's no impatience with the London Forex Rush system because it only triggers trades at one particular time of the day: the London market open. No need to wait all day long for your trades to show up! You know exactly when to trade and when to stop trading.
Absolutely everything has been taken into consideration and presented in a very intuitive and user-friendly manner. Within seconds the indicator will tell you where to search for trades and where to place your entry & exit points right to the pip!

But there's no better way to show you how the London Forex Rush system and the custom indicator works than actually showing you a trade recorded live!

You are about to witness how powerful (and easy-to-use) this system really is!
The London Forex Rush system has been designed exclusively for intra-day traders who like enjoy trading the heat and action of the markets as they unfold in real time. I mean, there's nothing wrong with long-term trading as an investment tool to diversify your portfolio, but if trading for a living is what you're after, then you must become an intra-day trader because that's where the real money is!
The beauty of the London Forex Rush system is that it only requires two hours a day, sometimes even less, to generate wonderful results. That means you can have a full-time job and spend time with your family while being able to generate outstanding profits trading Forex!
You know what? me too! that's why I developed my own custom indicator so all the trading signals are crystal clear. The indicator does all the monkey-work for me and all I have to do is to punch in the trade orders into my broker. No more confusing systems generating a fistful of contradictory signals. Simplicity is good and automation is even better!
There's one reason the London Forex Rush system trades exclusively the first two hours of the London session: momentum and volatility. It's the fastest-moving time span around the clock. That means that your trades will be carried on by a momentum swing towards your profit targets!
I am glad you do because the truth is that it's NOT important... It's CRUCIAL! It is widely accepted that strict money management rules is what sets successful traders apart from the rest. The London Forex Rush system has a very powerful money management system built in so you trade with a statistic edge, making long-term success a reality!
I am going to cut it to the chase here: there's only one way to make money in Forex, and that's to specialise yourself in one particular type of trading. Indeed, the thinner you spread your attention, the less chances that you will master any particular trading strategy.
That's why the London Forex Rush system is 100% percent specialised in momentum moves at one particular time of the day (the London open) and in one particular currency (the Sterling Pound). Let me say that again: total trading specialisation is the only way to go!
---
Absolutely nothing is hidden from you! I reveal absolutely everything you need to know to trade the London Forex Rush system profitably and become a successful intra-day Forex trader.
There are a number of "gurus" out there who do not want you to know the actual reasons as of why the market moves the way it does. Well, that's over because there's no secret kept in the London Forex Rush manual guide!

Here's what you get when you get the London Forex Rush Trading System....
The Origins of The System
The London Forex Rush system actually comes straight from the stock markets! It's been used for years by NASDAQ intra-day traders and now I bring the very same core principles to the Forex market. Guess what? it works just fine in Forex too!

I will lay the origins of this wonderful system and the reasons as of why it's perfectly suited for the Forex market.
​
The Elements of The System

All the elements of the system exposed in detail and with plenty of screenshots for easy and painless learning!
What time frame is it designed for

Valid price formations - finding opportunities!

How and when to enter the trades

How to gauge explosive market moves!

Trading the trend - avoiding flat markets

Conservative vs. aggressive stop losses

Conservative vs. aggressive targets

Getting the money management right

Risk vs. Reward - gaining a statistical edge!
The Custom Indicators
You will be able to download my two custom indicators for the MetaTrader 4 platform:
The London Forex Rush indicator

The Market Trend indicator
Nowhere else can you find these awesome indicators as they are exclusively for London Forex Rush system traders.

I will show you how to install them, how to configure them and how to read them so you squeeze all the juice from them and start making pips from the first day with no learning curve at all!
Almost Fully Automating Your Trading
Just to be sure... this is not an Expert Advisor. I will show you in detail how to exploit and leverage the London Forex Rush indicator and how to use it in order to scout for profitable trading opportunities right at the London market volume kicks in the market.

The indicator will call in advance the trading signals for you and I will show you exactly how to be ready in order to take those signals before the train chugs away!
Hey, at the end of the day, remember we're trading at the most volatile moment of the day so you gotta be ready to ride those accelerating swings!

You will get the tools and I will show you how to use them. It's a one-in-a-lifetime opportunity!
It's difficult to call an accurate figure because every month and every trader generates different results, but as an overall average you can expect between 500 and 700 pips per month. However, nobody can and will make you any guarantees in the financial market.
The system offers two types of trading approaches: a conservative and an aggressive one. Therefore, the ratios will vary depending on which one you go for in your trading. I personally like to be aggressive with my stop losses and conservative with my targets, which usually nets an average of 65-to-70 % win vs. loss ratio.
Regarding risk vs. reward, the system only advocates for trades with a positive risk vs. reward ratio. The average risk vs. reward ratio comes between 1.6 and 2.4 (reward being around twice as large as the risk). Anything above that is usually rather rare to be honest.
The positive risk vs. reward ratio, combined with the system's built-in money management policy, makes the long term result expectancy very sweet.
Would you rather go for a fishing day to a dead pond or to a mountain river packed with fishes?
The London Forex Rush advocates for momentum-trading and here is why: momentum is what feeds intra-day traders. Quiet and range-bound charts are useless as far as intra-day trading goes because you need the charts to move in order to profit from them.
That's why the London Forex Rush system focuses exclusively on the first two hours of the London session: it's just the most volatile moment of the entire day!
Don't fear volatility - exploit it!
You don't necessarily need MetaTrader 4 to trade the London Forex Rush system. However, if you want to take advantage of the automated custom indicators I provide with the system, then yes you want to download MT4 so you can benefit from my indicators in their full glory. The good news is that you can get MT4 freely and instantly here!
By the way, your actual broker doesn't have to be MT4-enabled. You can simply chart the custom London Forex Rush indicators on a free MT4 demo account, read the trading signals being called early in the morning, and then send your orders to the market through your regular broker.
No doubt, experience is always a positive thing, so being familiar with Forex and trading as a whole is always a bonus. However, the London Forex Rush system is very simple in its nature and its principles have been laid out in detail for you, so it could easily be your first serious Forex system and still you'd be able to trade it no problem.
Moreover, the custom indicator features a user-friendly interface: it calls the entry, exit, stop loss and direction of the trade (buy or sell) accurately so there's no interpretation involved from the trader! As long as you can follow the signals as indicated you will do just fine.
Yes. As it's been already mentioned, the indicator will call the trading signals for the day (if there's any trading opportunity around, that is).
There is hardly any chart-analysis to be done by you - you simply need to "click" your orders as instructed by the indicator, that's all. Have a look at the screenshot on the right: that's what you can expect to see every morning on your charts: all the trade parameters being called out right to the pip.
Of course, if the indicator doesn't recognise any trading opportunity for the day, it will clearly state so with a "No Trade" signal. So yup, everything's pretty much automated :)
The answer is both simple and powerful: total trading specialisation!
Just as news-traders trade exclusively around news announcements, the London Forex Rush system only trades the first momentum-filled swing of the morning, that's it. That first early move is all you need to grab your pips and be done for the rest of the day.
That's why it only requires two hours a day, and sometimes even less than that: the indicator will only search for trading opportunities during the first two hours of the London session.
No, by no means it's a cowboy-style strategy. In fact, I consider myself a conservative trader and a number of risk-offsetting techniques have been introduced to the system to minimise risk as much as possible.
On top of that, the indicator has a powerful set of money management rules built it and it will tell you exactly the number of lots you should enter the trade with in order to keep your risk under control! Once again, you can see the "Lot size multiplier" parameter on the screenshot posted above. In that particular case, if you were a conservative trader you would enter the trade with 0.28 standard lots (let's round it up to 3 mini lots) and if you were an aggressive trader you'd enter with 0.49 lots (around 5 mini lots).
No, nothing will be sent out to your physical mailing address. Upon placing your order, you will receive immediate access to download the London Forex Rush ebook (where the system is explained in full detail) and the MetaTrader 4 files.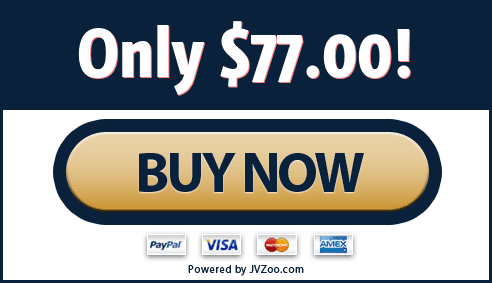 There are no refunds and all sales are final!
Just to be absolutely clear...
We made the price this low so that this becomes a no brainer decision for you and
we also do not want the hassle of dealing with tyre kickers.
And we have shown and proven to you the concept of the London Forex Rush Trading System.
There are no refunds and all sales are final. If you are unsure, please do not proceed.
Although this is almost surely the best decision you can make in the trading world, think carefully.
We will not entertain any refund request for any reason.
This is a one time payment with no license restriction.
This system works on MT4 desktop and laptop version.
Custom Indicators cannot work on Smart Phones.